Motion Space Smart Home Gym Offers Best Full Body Workout, Exploring the Unknown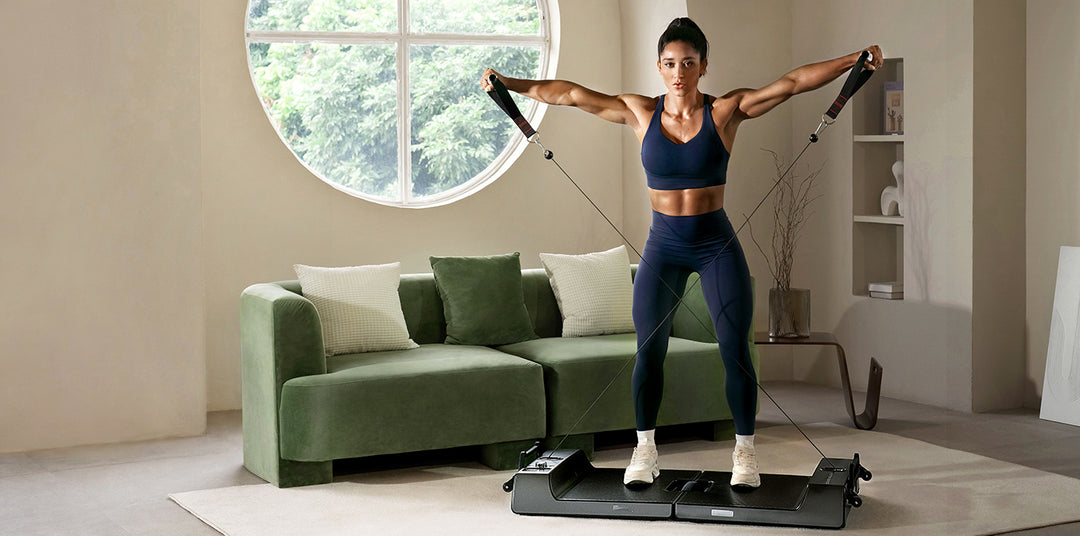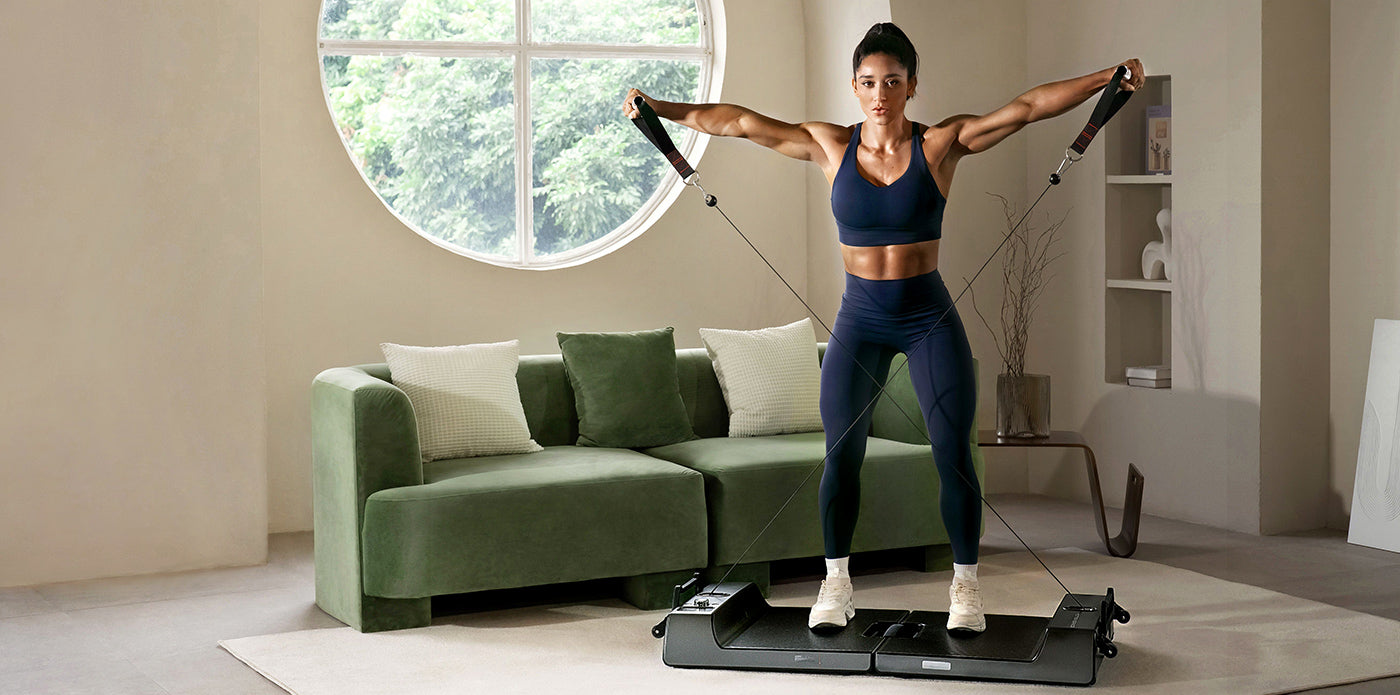 (Photo : Motion Space )
Physical effort is vital for our body's function. However, many of us often quit working out for various reasons: "I don't have time for a workout because of busy work; Why am I not losing weight when I exercise for such a long time? I can't afford personal training." Though going to the gym is not an option for us, that doesn't mean we're not interested in staying fit and healthy!
Here's an answer to that: the Motion Space Smart Home Gym. It's one of the best smart home gym with many excellent home exercise equipment options. This compact piece of fitness equipment has revolutionized home workouts.
What Is a Smart Gym?
Before we review Motion Space, let's talk about smart home gyms in general. There are gyms, and there are smart gyms for working out. Smart gyms give you a full-body workout that uses movements and other things to provide you with the complete workout possible. Here's a look at what makes smart gyms different from traditional gyms.
Smart gyms tend to have more machines and equipment than the average gym. This means you can find the right equipment for any workout you want. Also, many smart gyms have built-in technology that lets you track your progress and see results overtime. This is perfect for people who want to get the most out of their workouts and see results.
When it comes to the actual workouts, Smart gyms usually have more options and exercises than regular gyms. This is because their programs often include functional training, High-Intensity Interval Training (HIIT), and other effective ways to work out. So, if you want to lose weight, build muscle, or get in better shape overall, a Smart gym will likely have a workout program that's perfect for you.
Lastly, the atmosphere is one of the best things about working out at a smart gym. Most of the time, these gyms are friendlier and more helpful to help you stay motivated and on track with your fitness goals.
What Are the Smart Gym Equipment?
Smart gym equipment is a new type of workout gear meant to be more interactive and easy to use than traditional fitness machines. This kind of equipment usually has built-in sensors and tracking features that let users keep track of their progress and results and tailor their workouts to their goals.
Also, many smart gym products have wireless connections so they can be used with apps on smartphones and other fitness trackers, such as one of the best smart home gyms, Motion Space.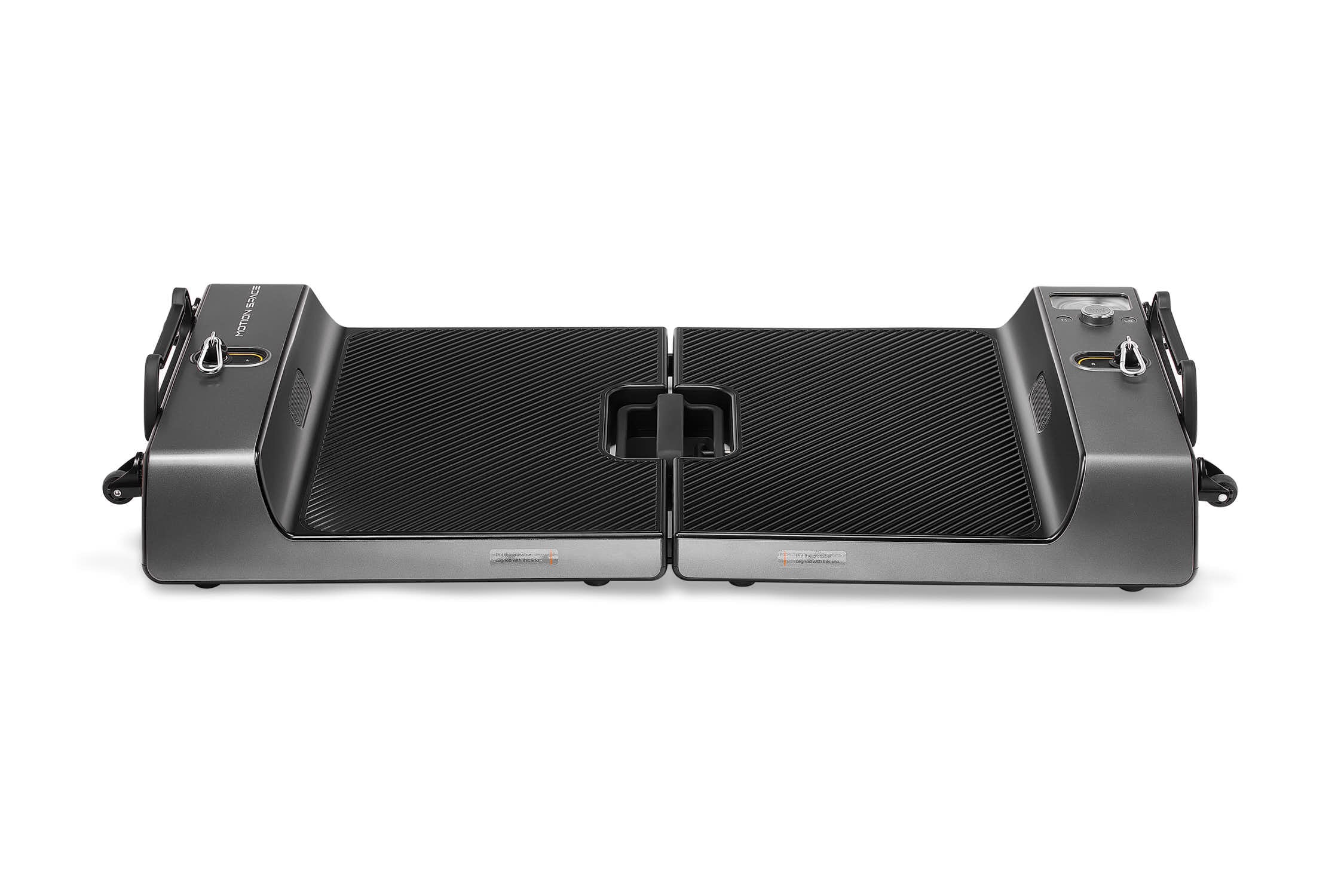 (Photo : Motion Space )
Motion Space Smart Home Gym
Since its start, Motion Space has been committed to creating technology-attributed sports Products, making fitness more efficient and intelligent. Make its customers braver and more confident from the heart to the body, finally able to explore the world and back to self. Thanks to their efforts, Motion Space Smart Home Gym is one of the best smart home gyms.
The Motion Space Smart Home Gym is an excellent piece of equipment for people who want to bring the feeling of a professional gym into their homes. With its full-function smart home gym equipment, this best smart home gym can be used to work out your whole body. It has the functions of 6 professional pieces of equipment built into one. This feature makes it versatile and able to meet a wide range of needs with just one product.
Features and Benefits
Comprehensive Whole-body Workout
The Motion Space Smart Home Gym features innovative Motor Resistance and an intelligent algorithm. Its Motor Resistance is up to 265 pounds/lbs; You can freely adjust the weight by 0.5 kg and select training weight, 120 kg weight adjustment, each side from 1.5~60kg. It has more than 300 different movements and exercises that can be changed to meet your fitness goals, whether you are a beginner or an experienced athlete. Motion Space, as one of the best Smart Home Gym, is the best way to work out if you want professional gym-quality results without all the hassle of going to a regular gym. With this full-featured home gym equipment, users can get the same results as when they go to the gym.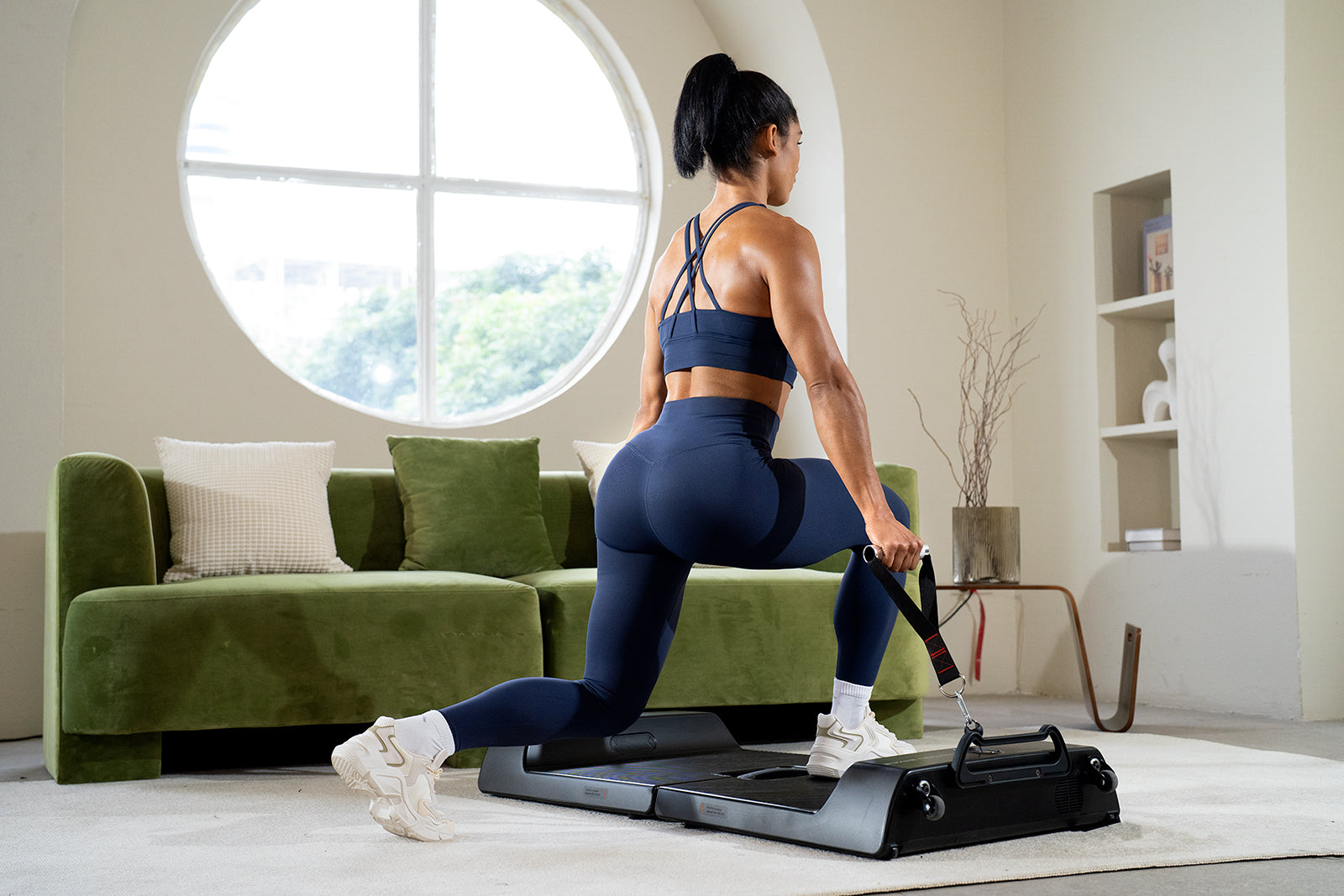 (Photo : Motion Space )
Versatility in Workouts
You can easily switch between full-body workouts, combining the functions of six professional pieces of equipment into one product to meet a wide range of needs. What's better, Motion Space offers free teaching coaches and more than 300 courses, enabling its users to train the whole body with professional guidance while saving money on personal trainers.
Three Professional Training Modes
The Motion Space Smart Home Gym comes with three advanced training modes: Eccentric Mode, Isokinetic Mode, and Standard Mode. Eccentric Mode means there is more resistance when releasing the rope and less resistance when pulling it up. This Mode allows you to hit a higher training weight and give more stimulation to your muscles, effectively breaking the exercise bottleneck.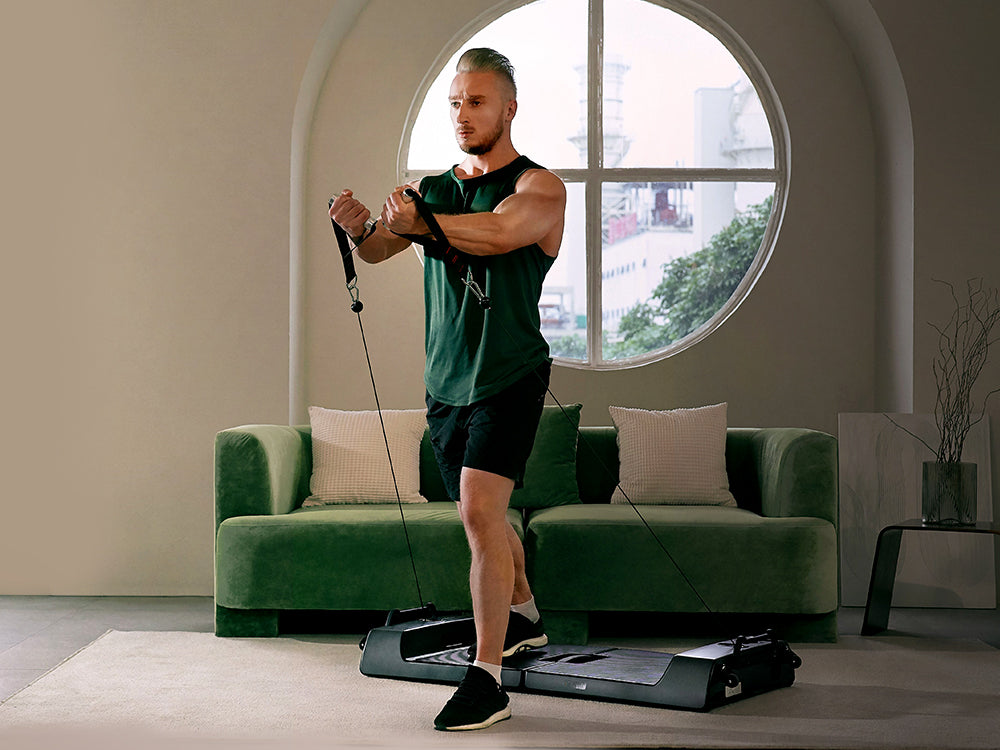 (Photo : Motion Space )
The left side shows the resistance set for the eccentric phase of the rope release, while the right side shows the set ratio, which is the pull-up/return resistance ratio. For example, if you set the resistance to 10kg and set the ratio to 0.6, the eccentric phase of the pull-up will be 6kg, and the centrifugal stage of release will be 10kg.
Convenient and Space-saving Design
It doesn't need to be assembled. It can be folded up, taking up less than 0.19 square meters of space, and can be moved with one hand. Also, it has more than 300 moves that work your whole body, from your abs to your chest and arms, shoulders and back, buttocks, and legs.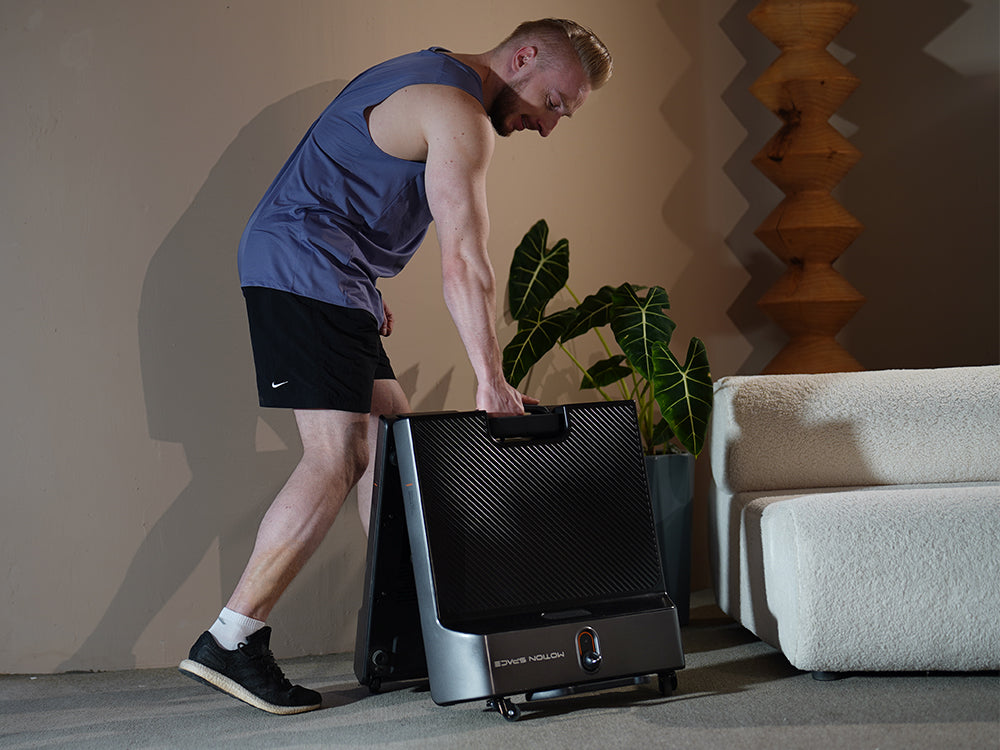 (Photo : Motion Space )
Maximizing Exercise Effects
With the APP TV screen projection, users can get the most out of their workouts with a wide range of free courses without the need for a membership fee. Plus, it gives real time feedback on how the training is going and lets you keep track of progress with personalized training plans. With the Motion Space Smart Home Gym, you can get gym-like results at home without any trouble.
Is a Smart Gym Worth It?
A smart gym is a high-tech gym that tracks your workouts and gives you feedback using sensors and other technology. Most of the time, they have built-in speakers and can stream online workouts. There are smart gyms in many places, like fitness centers, health clubs, and even apartment complexes.
The idea behind a smart gym is that it will make working out more effective and efficient by giving you real-time feedback. Gym equipment sensors track your reps, sets, weight, speed, and how hard you work out. This information is then sent to a screen or to an app on your phone so that you can keep track of your progress.
Getting in shape with a smart gym has a lot of benefits. First, you can get better results because you know more about your workout. Second, you don't have to waste time while working out looking for your headphones or a place to put your phone. Third, most smart gyms have courses led by certified instructors, which can make working out more fun and keeps you going. Lastly, smart gyms are cheaper than traditional gyms because they provide compact equipment.
So, does it pay to go to use a smart gym? We believe so! Try one today if you're looking for a way to get more out of your workouts.
Overall, Motion Space, as one of the best Smart Home Gym, is a great option for people who want to work out their whole bodies at home. You can also visit Motion Space's Amazon Store or Walmart Store to learn more information. A Smart gym is a great addition to any home gym because it has a lot of features and is easy to use. It is easy to use and can help you reach your fitness goals.